Top 10+ Game Development Companies
Gaming is a thriving industry, and lots of entrepreneurs want to develop their game idea with the help of Top Game development companies. But, it is tough for them to find a reliable list of top game development agencies. AppsFirmsReview has provided a well-researched and reviewed list of companies with top game developers in the iOS and Android domains. Our elite list acts as an assistant to let businesses pick their next top game development companies to soar higher in the near future with success. With our all-in-one platform, you can search your select your choice of top game development developers & service provinces and step straight ahead into the competition to prove yourself.

AlgoWorks
Go Mobile. Go Cloud. Go Digital.
★ 4.6 (0 Reviews)
Algoworks is a trusted global custom software development company offering services in the area of enterprise mobility solutions, enterprise content management solutions and Salesforce® CRM solutions. Company works on ethics and their relationship with clients, employees and communities are imbibed. These values act as a torchbearer in the agency, thereby guiding our business strategies and future growth. Company deliver trust and quality to their clients.
---
Top clients: Coca-Cola, ebay, Vodafone, JLL, Brightcove, Vice Media, Tata, SpiceJet, Southwestern, Bahwan Cybertek, Byton, Grey Orange, RateGain, Nearbuy
Employees: 50-249
Hourly Rates: $25-$49/
Min. Project amount: $10,000+
Country: Canada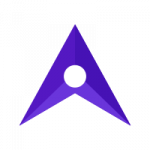 RipenApps Technologies
Ripening Idea into Apps
★ 4.9 (18 Reviews)
RipenApps is the leading mobile app development company which is headquartered in India and successfully running in other locating countries including USA, UAE, Germany. Having huge Industry experience in app development field, we work with the team of talented & experienced employees who are masters at their field.
---
Top clients: DELL Inc, Hungama Digital Media Entertainment, EP & T global (Environment | Property | Tech), eGurukul (Dr. Bhatia Medical Coaching Institute), In The Room, XOC Mongolia, Egghead, Coffee Karma, Hanchens, Urbankaksha, Hamro
Employees: 51 to 250
Hourly Rates: Up to $25
Min. Project amount: $10000+
Country: USA, India, Australia, UAE, UK

SteelKiwi
Software development services with a high standard
★ 4.8 (0 Reviews)
Get acquainted with one of the innovative solution providing IT Company. SteelKiwi is one of the fastest-growing full-cycle software development company that provides innovative software solutions and aid businesses with their technical and digital solution needs. Agency have expertise in different industries domain, and majorly targets Healthcare sectors. We serve clinics, private practices, and pharmacy. Company carries expertise in latest technologies and other innovatory fields.
---
Top clients: JobMatch, Khabar, Nova Vita, Possio, Snaapy
Employees: 50-249
Hourly Rates: $25-$49/
Min. Project amount: $50,000+
Country:
Belmont, CA

Intellectsoft
Digital Transformation Consultancy and Engineering
★ 4.9 (0 Reviews)
Informing about one of the leading mobile & web app development solution provider. Intellectsoft is a digital transformation agency that develops and delivers cutting edge digital solutions for multi-level business with the mission to help enterprises accelerate adoption of new technologies, untangle complex issues that always emerge during digital evolution. Organization come up with talented and skilled app developers, UI UX designers, business consultants and others.
---
Top clients: Mitsubishi, Fleet Nurse, Harley-Davidson, Jaguar Land Rover, Eurostar, E&Y, Universal Pictures, Pocket Dentist
Employees: 50-249
Hourly Rates: $25-$49/
Min. Project amount: $50,000+
Country: USA

Daffodil Software
Technology Partner for Custom Web & Mobile Apps
★ 4.7 (0 Reviews)
Daffodil is a one of the top trusted software & digital innovation production partner to 100+ dynamic organizations across the globe. Company carries the unique motto and look beyond the technologies and delivers the outstanding innovative solutions and that's make it different from others. Daffodil Software comes out with the team of talented and canny app developers, designers, strategist and other experts to carry out the best digital solutions.
---
Top clients: Sony, Lenskart, Zee Entertainment, Samsung, FS Group, Mount Sinai Hospital, Shifo Foundation and many more
Employees: 250-999
Hourly Rates: $25-$49/
Min. Project amount: $10,000+
Country: India

Fueled
THERE'S AN APP, THEN THERE'S A FUELED APP
★ 4.8 (0 Reviews)
Fueled is a top mobile & web app development company. Company carries a team of top app developers, designers and strategists passionately pursuing the bleeding, hairsplitting, cutting edge of mobile applications for start-ups and enterprise clients that get featured in app stores. At Fueled, team don't just build apps, but create experience. Company develops multi-level software solutions that consists iOS app development solutions, Android app development solutions, Web app development solutions, IoT, Wearables & latest technologies app & web development solutions.
---
Top clients: MGM Resorts International, 9Gag, Harvard, Rite Aid, Verizon, Crunchbase, Afterlight, QuizUp, Summit Series, Barneys, Happify, Sunnycomb, Matador
Employees: 50-249
Hourly Rates: $150-$199
Min. Project amount: $75,000+
Country: New York

OpenXcell
A Leading Mobile App Development Company
★ 4.8 (0 Reviews)
Full-stack development company with 230 experts on board who build complex digital products for clients worldwide looking to outsource software development to professionals. OpenXcell key expertise is the delivery of high-quality and performant web applications, as well as mobile apps accessible on Android and iOS devices. Based on the needs of clients, they can support in end-to-end product development or seamlessly extend in-house teams of engineers.
---
Top clients: Motorola, Unilever, Google India, University of Florida, Dupont, Blizzard Entertainment, Ubisoft
Employees: 250-999
Hourly Rates: $25-$49/
Min. Project amount: $10,000+
Country: India

Space-O Technologies
Enterprise Mobile App Development Company
★ 4.8 (0 Reviews)
Space-O Technologies believes in becoming a one-stop solution for clients looking for any digital solution. The company delivers in every circumstance, no matter how diverse or complex clients' requirements are. Their experts are ready to bring solutions and solve the most complex problems. SPace-O Technologies have delivery centers outside their headquarters like USA and Canada and have a strong team of 200+ engineers bringing reality to the products.
---
Top clients: Nike, McAfee, Starwesttech, Saint-Gobain, Ferrari
Employees: 50-249
Hourly Rates: $25-$49
Min. Project amount: $25,000+
Country: India

Net Solutions
Award Winning Web + Mobile App Development Agency
★ 4.8 (0 Reviews)
Net Solutions is one of the award-winning web and iOS app development agencies providing top solutions with their expertise in the app development market. The clients for the company include top leaders like Microsoft and Porsche approaching the company due to their unique and creative approach towards problems. Net Solutions methodologies are agile in the process, demonstrating the expertise of their developers and diverse teams.
---
Top clients: Microsoft, Xerox, IMG, Yahoo, Harvard Business Review
Employees: 250 - 999
Hourly Rates: $25-$49
Min. Project amount: $10,000+
Country: India
---
Frequently Asked Questions
It all depends on your game development project needs. However, most businesses across the world prefer to hire the best Game developers to outsource their requirements. There are many top mobile game development companies in the world that offer great products and services at much affordable rates.
Be rest assured that you can easily find the top game development company with TopDevelopers.co even without any in-depth understanding of the technology.  You just need to send your requirements in the most detailed manner possible and we will screen and share the best game development service providers you can opt for, from the top game development companies based on your requirements.
There is a huge list of the best gaming companies in the world which we have put together here to make the hiring process easier for you. You can send your requirements to us we will check the best matches based on your requirements and suggest you the best companies. We'll help you get in touch with their expert business and technology consultants to discuss your business objectives. Once they listen to your ideas and concerns, they would get you a feasibility report and SOP. Based on those and other essential factors, game development can be kick-started.