Top Mobile App Development Companies
Your search for top mobile app development companies ends at AppFirmsReview. The platform provides a well-curated and extensive list of top app development companies that holds experience in developing mobile applications for iOS, Android, cross-platform and for the latest technologies like AI, VR, IoT, Wearable, etc. We have curated a bunch of companies based on the best reviews, client lists, ratings, portfolios, etc, and presented them in the leading orders. Since there are several mobile app development and software development companies listed in diverse directories, it is quite a tough task to bring out the top 10, but AppFirmsReview is the prominent research and review platform that broadcast the list of top app development companies. Choosing the best from the leading mobile app developers listed can surely help to grow your business & AppFirmsReview is the best place to choose from.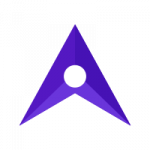 RipenApps Technologies
Ripening Idea into Apps
★ 4.9 (18 Reviews)
RipenApps is the leading mobile app development company which is headquartered in India and successfully running in other locating countries including USA, UAE, Germany. Having huge Industry experience in app development field, we work with the team of talented & experienced employees who are masters at their field.
---
Top clients: DELL Inc, Hungama Digital Media Entertainment, EP & T global (Environment | Property | Tech), eGurukul (Dr. Bhatia Medical Coaching Institute), In The Room, XOC Mongolia, Egghead, Coffee Karma, Hanchens, Urbankaksha, Hamro
Employees: 51 to 250
Hourly Rates: Up to $25
Min. Project amount: $10000+
Country: USA, India, Australia, UAE, UK

LeanApps
An app agency offering mobile and web apps
★ 4.7 (0 Reviews)
Get informed with one of the top-growing mobile & web app development company, LeanApps. LeanApps is one of the best recognized app and web development agency headquartered in Berlin, Pune and Noida. Company focuses on creating an exceptional user experience in the form of flawless UI UX designing. Company have designed, developed and delivered 100+ apps for startups and enterprise. Company works on latest technologies and stacks and develops unique solutions for diverse business ranges.
---
Top clients: Farm Advisor, Bodytime, Health ScienceX, COVIDO - Self assessment app
Employees: 10-49
Hourly Rates: $25-$49/
Min. Project amount: $10,000+
Country: Germany

Designli
Transformative By Design
★ 4.9 (0 Reviews)
Designli is a transformative company focusing on design with app development. The company is specialized in providing A1 solutions to clients all around the world. Experts bring effective solutions with a creative mind focusing on the best user experience and interface in the company. Designli integrates robust technologies to deliver a final and successful product maximizing the growth for their clients.
---
Top clients: ClubUp, LLC, Thingealogy, Arrow Food Couriers
Employees: 10–49
Hourly Rates: $100-$149
Min. Project amount: $5,000+
Country: USA

Brainvire Infotech Inc
Developed App of the Year with 50 MM+ Downloads
★ 4.7 (0 Reviews)
Founded in 2000, Brainvire Infotech Inc has developed app of the year crossing 50 million downloads on the app store markets. The company is a leader in transforming business ideas into a product and has fueled companies from the list of 500 fortune, including Microsoft Gold partner and AWS partner. Brainvire Infotech has great expertise in modern technologies like Machine learning, cloud computing, and blockchain.
---
Top clients: Southwest Airlines, Fox Sports, Dr Reddy, Trophy – Fabcars
Employees: 250 - 999
Hourly Rates: $25-$49
Min. Project amount: $25,000+
Country: Plano, TX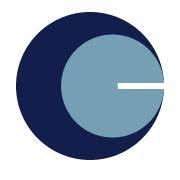 Charter Global Inc.
Leading Mobile App Development Company in USA & India
★ 4.6 (0 Reviews)
Charter Global, Inc. offers information technology services. The Company provides services including information technology assessment, mobile application development, cloud computing, e-commerce, data warehousing, data store construction, program development, and re-engineering solutions. Charter Global serves clients globally. Charter Global drives innovation in IT projects and business operations by defining strategy and providing consulting, digital solutions, custom development, and skilled resources.
Employees: 1000+
Hourly Rates: Up to $25
Min. Project amount: $5001 - $10000
Country: USA, Canada, India

Cleveroad
Web and Mobile apps, Machine Learning, IoT
★ 4.6 (0 Reviews)
Cleveroad is a software development company that creates complex business-driven solutions, with a focus on innovation and transparency of actions and guaranteed product delivery. The focus area of development & delivery are the Native mobile and web development; Microservices and Cloud. Since, the inception, company has delivering across various industries domains and developing robust solutions across the globe.
---
Top clients: Virgin Atlantic, Blockbuster, Octopus, DPD, HSBC, BET3000, MoneyWiz, Fuji HI, Cartogram, PrankDial
Employees: 250-999
Hourly Rates: $25-$49/
Min. Project amount: $50,000+
Country: Tallinn, Estonia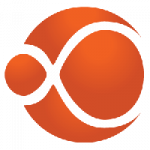 CMARIX TechnoLabs
Envision • Leverage • Infinite
★ 4.4 (10 Reviews)
CMARIX is a leading technology outsourcing company with expertise in Website, Enterprise Software & Mobile Application Development. With a team of 120+ in-house experts, CMARIX is working with clients across 46 countries globally.
---
Top clients: Hiroto Yamamoto, Project Delivery Manager, Hirye E Pereira Empreendimentos Imobiliariosr, KK Global Exports
Employees: 51 to 250
Hourly Rates: Up to $25
Min. Project amount: Less than $5000
Country: USA, India, Germany

Groovy Web
Building cutting-edge digital solutions
★ 4.6 (0 Reviews)
Groovy Web is highly recommended for building cutting-edge digital solutions like Web, Mobile App, SaaS, MVP, MERN, Bots, and Browser Extensions to help businesses ranging from Startups, Mid-Size, to Enterprises digitize their ideas in time and in budget.
---
Top Clients: ePhone Booking, MyDiabetes Connect, FilesDNA, Discreet Lobby, Fan Rating Football Fantasy App
Employees: 60-200
Hourly Rates: $25-$49/
Min. Project amount: $50,000+
Country: India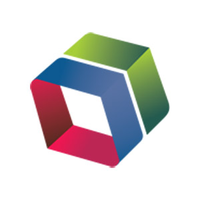 Colan Infotech
★ 0.0 (0 Reviews)
Colan Infotech is a notable IT firm, an expert in designing and developing impactful mobile apps, websites, and software for small and medium-sized enterprises. With out-of-the-box thinking, our 200+ developers have successfully delivered 400+ mobile apps and 600+ websites to the clients spanning North America, United Kingdom, Middle East, and Canada. We're passionate about working on mobile apps.
Employees: 251 to 1000
Hourly Rates: Up to $25
Min. Project amount: Less than - $5000
Country: Canada, India

Crest Coder
A Digital Agency with Creative Minds
★ 4.7 (11 Reviews)
Crest Coder is a creative and innovative app development company. Established in 2017, it has focused on mobile and web app development with a customer-centric approach. For the company, their culture and people associated in any way are the major value providers. Crest coder is adaptable to the changing technologies and presents their expertise in from oldest to most latest technology providing a high level of customer satisfaction.
---
Top clients: Foil Republic, Festo AG, InfoCasas
Employees: 10-49
Hourly Rates: $10-$25
Min. Project amount: $5000+
Country: India
---
Frequently Asked Questions
As the term suggests, native mobile application development means the codes are written, operated, and deployed on a specific operating system. For instance, native Android app development is pure on Android coding, and so is iOS for Apple devices. Hybrid applications run on both platforms. Hence, in other words, a single code would work on both the platforms and devices.
The price or cost by mobile app development companies solely depends on the platform it is developed for, the complexity, the technologies to be integrated, the app developers' location, and the features and functionalities to be added to the mobile application. For a basic mobile app with just a couple of app screens, the cost of development will range from USD 10000 to 25000, an app's cost also changes from company to company. The app development firms can only provide a final figure once all the requirements are understood in detail.
There is a huge list of best app development companies in the world which we have put together here to make the hiring process easier for you. You can contact any of them and ask their expert business and technology consultants to discuss your business objectives. Once they listen to your ideas and concerns, they would get you a feasibility report and SOP. Based on those and other essential factors, app development can be kick-started.