Top 10+ React Native App Development Companies
To find top React Native app development companies, you must rely on a top app development company directory like AppFirmsReview. React Native is grabbing a lot of attention in the app development domain due to its cost-effectiveness and speed. The cross-platform compatibility makes the apps run on various platforms contributing to its popularity. It is difficult to search for the top react native app development companies. However, AppFirmsReview is ready to put a break on your researching efforts because we bring you a high-quality list and directory for the top react native app development agencies delivering robust apps. AppFirmsReview focuses on researching and verifying to deliver you all the important information you need to select your next best react native app development solution providers.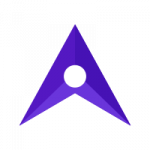 RipenApps Technologies
Ripening Idea into Apps
★ 4.9 (18 Reviews)
RipenApps is the leading mobile app development company which is headquartered in India and successfully running in other locating countries including USA, UAE, Germany. Having huge Industry experience in app development field, we work with the team of talented & experienced employees who are masters at their field.
---
Top clients: DELL Inc, Hungama Digital Media Entertainment, EP & T global (Environment | Property | Tech), eGurukul (Dr. Bhatia Medical Coaching Institute), In The Room, XOC Mongolia, Egghead, Coffee Karma, Hanchens, Urbankaksha, Hamro
Employees: 51 to 250
Hourly Rates: Up to $25
Min. Project amount: $10000+
Country: USA, India, Australia, UAE, UK

Wolfpack Digital
Powerful web and mobile apps. Start-to-End
★ 4.8 (0 Reviews)
Wolfpack Digital is an awarded organization in Europe and believes in providing growth to the client. The company has a number of android applications with 50,000 user ratings with 4.6 average stars. TechCrunch awarded the company as one of the best app designing companies. Wolfpack believes in providing high-quality integrated systems with stunning visuals and speed delivery of overall quality packages to their clients all around the world.
---
Top clients: Musgrave, The Bosco, GoodBox, Banca Transilvania
Employees: 50 - 249
Hourly Rates: $50-$99
Min. Project amount: $15,000+
Country: Romania

Stfalcon
AWARD-WINNING MOBILE / WEB DEVELOPMENT COMPANY
★ 4.9 (0 Reviews)
Stfalcon in Ukraine was established in 2009, and the company has had several awards since then, proving its continuous growth in the android app development sector. The company has strong expertise in Fintech, blockchain, crypto, transportation, logistics, automation, and the medical field. Stafalcon is known for delivering their service to one of the largest german bus tickets operators with their dedicated team of highly skilled professionals.
---
Top clients: MeinFernbus (now Flixbus), Credit Agricole, Angel Trains
Employees: 50 - 249
Hourly Rates: $25-$49
Min. Project amount: $10,000+
Country: Ukraine

Mtraction Enterprise
Secure, Scalable, Human-centric Experiences
★ 4.6 (0 Reviews)
mtraction Enterprise has focused on helping companies incorporate android apps in their businesses and solve complex problems since 2005. The company is ready to assist with its flexible but powerful digital solutions from startups to giant enterprises. mTraction believes that to become a globally recognized company, providing a platform to businesses is a must where they can increase their customer engagement.
---
Top clients: Keppel Land, McKinsey & Company, Amazon, BookMyShow
Employees: 50 - 249
Hourly Rates:$25-$49
Min. Project amount: $25,000+
Country: Singapore

Crest Coder
A Digital Agency with Creative Minds
★ 4.7 (11 Reviews)
Crest Coder is a creative and innovative app development company. Established in 2017, it has focused on mobile and web app development with a customer-centric approach. For the company, their culture and people associated in any way are the major value providers. Crest coder is adaptable to the changing technologies and presents their expertise in from oldest to most latest technology providing a high level of customer satisfaction.
---
Top clients: Foil Republic, Festo AG, InfoCasas
Employees: 10-49
Hourly Rates: $10-$25
Min. Project amount: $5000+
Country: India

SayOne Technologies
Fuelling Happiness
★ 4.7 (11 Reviews)
SayOne is a top-notch IT solution provider focusing on mobile and web applications. The company was established in 2011, and since then, it has already delivered 400+ projects to 100+ startups for the companies located US, Australia, the Middle East, North America, and many more. With a team of 70+ dedicated and skilled employees, the company is committed to solving problems for clients with a diverse range of solutions.
---
Top clients: My vinotype, Ora Worldwide, Safar, Baaqty
Employees: 50 – 249
Hourly Rates: $10-$25
Min. Project amount: $5000+
Country: India

Naked
Creative Development Agency
★ 4.9 (0 Reviews)
Naked is a creative development agency focusing on building, branding, and marketing next-level concepts for their clients. They create a partnership level of relationship with their clients providing them industry-leading iOS app development solutions. With an organized and strategized approach, the company converts and launches innovative ideas of their clients in products. Naked solves visionary problems and leads in the US market.
---
Top clients: Transamerica, Hyundai, Jim Henson, PGA of America, Experian, UPS, Quicksilver
Employees: 10-49
Hourly Rates: $100-$149
Min. Project amount: $25,000+
Country: Canada

SEM Nexus
Startup App Experts
★ 4.8 (0 Reviews)
SEM Nexus is the hottest startup and marketing agency in the market. With the affordable pricing targeting the startups and agile process, the company has been delivering industry-leading solutions. Startup app experts are flexible and adaptable to the technology market since it is dynamic. They have proved their solutions to be promising for the client's success and are noticed by the audience in the minimum days.
---
Top clients: Lux Lighting Systems, Vizbook
Employees: 10-49
Hourly Rates: $50-$99
Min. Project amount: $10,000+
Country: New York

Scalefocus
Delivering Your Technology Transformation
★ 4.9 (0 Reviews)
Scalefocus is an industry-leading app development company expert in a wide range of technologies like iOS app development. Its focus is to leverage cutting-edge technology for its clients. Scalefocus is recognized globally because their clients approach them from worldwide like North America, Europe, and the middle east. It has delivered its unique products in a number of industries, from fintech to energy & utilities.
---
Top clients: AVIQ Systems AG, Vivartia, Wacom
Employees: 250-999
Hourly Rates: $50-$99
Min. Project amount: $75,000+
Country: Bulgaria

Valere Labs
The right technology team changes everything
★ 4.6 (0 Reviews)
Valere Labs , one of the top-rated iOS app development agencies. It has built and delivered over 300 successful apps proving their success rate. Their clients approach them worldwide, and they also have a portfolio with Fortune 500 companies. Valere Labs develop both for individual entrepreneurs and B2B clients in diverse sectors like healthcare, finance, and more. Its experts always explore unique and error-free solutions to the client's problems and requirements.
---
Top clients: Elete Basketball, Food ID, Fly Virga
Employees: 50-249
Hourly Rates: $50-$99
Min. Project amount: $10,000+
Country: USA
---
Frequently Asked Questions
React Native is a write-once and use anywhere framework which takes the concept of code reusability very seriously. This concept reduces a substantial amount of time as you do not have to code twice and work to release apps for both Android as well as iOS platforms almost simultaneously.
Reducing cost
Efficiency
Integration with an existing app
Hiring the best app development company can give you lots of benefits and extra perks.
React native app development is at its peak in the market and businesses are considering it as a pioneer as it holds such a huge amount of benefits and advantages. We have identified the two most important attributes you should consider to narrow down your search for a suitable react native app development partner.
Dedicated React Native team
Strong feedback loop
When you develop a react native development project and hire a company for the same, then the below-mentioned phases are much required to gaze upon.
Process of app development
Cost of app development
How do you plan to update me on the development of my app?
To which extent will the React Native development company provide App maintenance support?
It all depends on your app development project needs. However, most businesses across the world prefer to hire the best react native developers to outsource their requirements. There are many tops react native development companies in the world that offer great products and services at many affordable rates.