Top 10+ Game Development Companies
Gaming is a thriving industry, and lots of entrepreneurs want to develop their game idea with the help of Top Game development companies. But, it is tough for them to find a reliable list of top game development agencies. AppsFirmsReview has provided a well-researched and reviewed list of companies with top game developers in the iOS and Android domains. Our elite list acts as an assistant to let businesses pick their next top game development companies to soar higher in the near future with success. With our all-in-one platform, you can search your select your choice of top game development developers & service provinces and step straight ahead into the competition to prove yourself.

Brainvire Infotech Inc
Developed App of the Year with 50 MM+ Downloads
★ 4.7 (0 Reviews)
Founded in 2000, Brainvire Infotech Inc has developed app of the year crossing 50 million downloads on the app store markets. The company is a leader in transforming business ideas into a product and has fueled companies from the list of 500 fortune, including Microsoft Gold partner and AWS partner. Brainvire Infotech has great expertise in modern technologies like Machine learning, cloud computing, and blockchain.
---
Top clients: Southwest Airlines, Fox Sports, Dr Reddy, Trophy – Fabcars
Employees: 250 - 999
Hourly Rates: $25-$49
Min. Project amount: $25,000+
Country: Plano, TX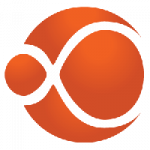 CMARIX TechnoLabs
Envision • Leverage • Infinite
★ 4.4 (10 Reviews)
CMARIX is a leading technology outsourcing company with expertise in Website, Enterprise Software & Mobile Application Development. With a team of 120+ in-house experts, CMARIX is working with clients across 46 countries globally.
---
Top clients: Hiroto Yamamoto, Project Delivery Manager, Hirye E Pereira Empreendimentos Imobiliariosr, KK Global Exports
Employees: 51 to 250
Hourly Rates: Up to $25
Min. Project amount: Less than $5000
Country: USA, India, Germany

Sonin App Development
Build the right thing. Deliver the right results.
★ 4.9 (0 Reviews)
Sonin is an android mobile app development agency focusing on delivering the right thing that produces the right results. The company was established in 2008, and since then, it has been providing flexible solutions and creating robust digital products. Sony's mobile-friendly solutions create a strong impact on the mobile market, making them one of the top android companies around the world.
---
Top clients: FatFace, Morrisons & Schwartz, esure, The British Museum
Employees: 50 - 249
Hourly Rates: $50-$149
Min. Project amount: $50,000+
Country: United Kingdom

Stfalcon 
AWARD-WINNING MOBILE / WEB DEVELOPMENT COMPANY
★ 4.9 (0 Reviews)
Stfalcon in Ukraine was established in 2009, and the company has had several awards since then, proving its continuous growth in the android app development sector. The company has strong expertise in Fintech, blockchain, crypto, transportation, logistics, automation, and the medical field. Stafalcon is known for delivering their service to one of the largest german bus tickets operators with their dedicated team of highly skilled professionals.
---
Top clients: MeinFernbus (now Flixbus), Credit Agricole, Angel Trains
Employees: 50 - 249
Hourly Rates: $25-$49
Min. Project amount: $10,000+
Country: Ukraine

Netguru
Building digital solutions for world changers
★ 4.6 (0 Reviews)
Netguru believes in building digital products that boost client engagement. The company was founded in 2008, with a focus on providing unique solutions filled with creativity and reducing the unnecessary steps in a process. Netguru has worked with a number of clients categorizing music, language learning, bike renting, and banking. The company packs a wide range of solutions for every type of business, promoting revolutionary digital products.
---
Top clients: Volkswagen, OLX, Keller Williams
Employees: 250 - 999
Hourly Rates: $50-$99
Min. Project amount: $25,000+
Country: Poland

Wolfpack Digital
Powerful web and mobile apps. Start-to-End
★ 4.8 (0 Reviews)
Wolfpack Digital is an awarded organization in Europe and believes in providing growth to the client. The company has a number of android applications with 50,000 user ratings with 4.6 average stars. TechCrunch awarded the company as one of the best app designing companies. Wolfpack believes in providing high-quality integrated systems with stunning visuals and speed delivery of overall quality packages to their clients all around the world.
---
Top clients: Musgrave, The Bosco, GoodBox, Banca Transilvania
Employees: 50 - 249
Hourly Rates: $50-$99
Min. Project amount: $15,000+
Country: Romania

Adamo Software
Top Software Development Company in Vietnam
★ 4.9 (0 Reviews)
Adamo Software is a leading android app development company in Vietnam founded in 2016. The company has developed successfully delivered over 60 projects in diverse sectors, and the company handles projects from diverse places in America, Canada, Australia, Europe, and Singapore. It has built a dedicated development operation for all its clients with its highly skilled team and talented designers ready to increase customer engagement.
---
Top clients: Adventium Technology Group PTY LTD in Australia, Verita Healthcare Group Ltd in Singapore
Employees: 50-99
Hourly Rates: $25-$49
Min. Project amount: $10,000+
Country: Poland

RichestSoft
Web & Mobile Apps Development Company
★ 4.8 (0 Reviews)
Since 2007, RichestSoft has been contributing to the world of android app development with a strong focus on clients' business growth and reputation. The company follows a handsome work culture providing unmatched digital solutions to businesses worldwide. From startups to big brands, they have contributed to custom products attracting a range of entrepreneurs. Richest soft provides a timebound and organized project completion delivery.
---
Top clients: ield Supply, Royal Elite Vacation Club, WireBuzz
Employees: 10- 49
Hourly Rates: $10-$25
Min. Project amount: $1,000+
Country: India

Dev Technosys
HIGHEST NUMBERS OF REVIEWS ON CLUTCH
★ 4.4 (0 Reviews)
Dev Technosys was established in 2010, and since then, it has been delivering modern technology solutions to a number of business domains. The company's vast pool of skills comprises PHP, JavaScript, .Net, Open Source, and more. Dev Technosys is known for its unique ideas and solutions to meet professional requirements with timely deliveries and dynamic client imaginations to provide the best customer satisfaction.
---
Top clients: Whirlpool, Nike, Handy
Employees: 50-249
Hourly Rates: $10-$49
Min. Project amount: $1,000
Country: India

Nomtek
Innovation-driven software house (MOBILE, AR & XR)
★ 4.9 (0 Reviews)
Nomtek has been delivering successful digital products since 2009, with a vision to establish a solution for startups and established companies. Further, the company is also driven by the move to deliver more customers and investors to their clients with the provided solution. Nomteck is flexible and creative with its unique approach to problems, and its team of experts continuously explores the new technologies established in the market.
---
Top clients: PONS, Ricardo.ch, Gebraucht.de, Switch & Co
Employees: 50 - 249
Hourly Rates: $50-$99
Min. Project amount: $50,000+
Country: Poland
---
Frequently Asked Questions
It all depends on your game development project needs. However, most businesses across the world prefer to hire the best Game developers to outsource their requirements. There are many top mobile game development companies in the world that offer great products and services at much affordable rates.
Be rest assured that you can easily find the top game development company with TopDevelopers.co even without any in-depth understanding of the technology.  You just need to send your requirements in the most detailed manner possible and we will screen and share the best game development service providers you can opt for, from the top game development companies based on your requirements.
There is a huge list of the best gaming companies in the world which we have put together here to make the hiring process easier for you. You can send your requirements to us we will check the best matches based on your requirements and suggest you the best companies. We'll help you get in touch with their expert business and technology consultants to discuss your business objectives. Once they listen to your ideas and concerns, they would get you a feasibility report and SOP. Based on those and other essential factors, game development can be kick-started.