Top 15+ Mobile App Development Companies in UAE
Searching for the best mobile application development company in UAE? AppFirmsReview has curated an extensive list for you. This extensive list is the key guide that will help you to find the best mobile app development company in UAE. This list not only guides you to get the best for your digital solution need but also provides the diverse matrices where the company's reviews, clients lists, work portfolio, and other important details are mentioned. Businesses are looking to invest in digital solution for digitalizing their business & looking to outsource the top app developers in UAE, AppFirmsReview provides the best list.

Space-O Technologies
Enterprise Mobile App Development Company
★ 4.8 (0 Reviews)
Space-O Technologies believes in becoming a one-stop solution for clients looking for any digital solution. The company delivers in every circumstance, no matter how diverse or complex clients' requirements are. Their experts are ready to bring solutions and solve the most complex problems. SPace-O Technologies have delivery centers outside their headquarters like USA and Canada and have a strong team of 200+ engineers bringing reality to the products.
---
Top clients: Nike, McAfee, Starwesttech, Saint-Gobain, Ferrari
Employees: 50-249
Hourly Rates: $25-$49
Min. Project amount: $25,000+
Country: India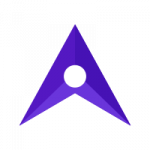 RipenApps Technologies
Ripening Idea into Apps
★ 4.9 (18 Reviews)
RipenApps is the leading mobile app development company which is headquartered in India and successfully running in other locating countries including USA, UAE, Germany. Having huge Industry experience in app development field, we work with the team of talented & experienced employees who are masters at their field.
---
Top clients: DELL Inc, Hungama Digital Media Entertainment, EP & T global (Environment | Property | Tech), eGurukul (Dr. Bhatia Medical Coaching Institute), In The Room, XOC Mongolia, Egghead, Coffee Karma, Hanchens, Urbankaksha, Hamro
Employees: 51 to 250
Hourly Rates: Up to $25
Min. Project amount: $10000+
Country: USA, India, Australia, UAE, UK

Naked
Creative Development Agency
★ 4.9 (0 Reviews)
Naked is a creative development agency focusing on building, branding, and marketing next-level concepts for their clients. They create a partnership level of relationship with their clients providing them industry-leading iOS app development solutions. With an organized and strategized approach, the company converts and launches innovative ideas of their clients in products. Naked solves visionary problems and leads in the US market.
---
Top clients: Transamerica, Hyundai, Jim Henson, PGA of America, Experian, UPS, Quicksilver
Employees: 10-49
Hourly Rates: $100-$149
Min. Project amount: $25,000+
Country: Canada

Scalefocus
Delivering Your Technology Transformation
★ 4.9 (0 Reviews)
Scalefocus is an industry-leading app development company expert in a wide range of technologies like iOS app development. Its focus is to leverage cutting-edge technology for its clients. Scalefocus is recognized globally because their clients approach them from worldwide like North America, Europe, and the middle east. It has delivered its unique products in a number of industries, from fintech to energy & utilities.
---
Top clients: AVIQ Systems AG, Vivartia, Wacom
Employees: 250-999
Hourly Rates: $50-$99
Min. Project amount: $75,000+
Country: Bulgaria

Uptech
Apps for bold ideas Mobile & Web Development
★ 4.9 (0 Reviews)
Uptech is known for delivering bold ideas in the iOS app development market. The company follows a one-stop product development studio where clients get every digital solution they desire for their success. Since 2016, the company has gathered much experience in the app development market, making them experts in working with every sector. From small startups to business tycoons, the company fits its ideas with unique approaches.
---
Top clients: Nilever(DSC), Drone Base, Aspiration, Yaza, Ripkord.tv
Employees: 50-249
Hourly Rates: $50-$99
Min. Project amount: $25,000+
Country: Ukraine

SEM Nexus
Startup App Experts
★ 4.8 (0 Reviews)
SEM Nexus is the hottest startup and marketing agency in the market. With the affordable pricing targeting the startups and agile process, the company has been delivering industry-leading solutions. Startup app experts are flexible and adaptable to the technology market since it is dynamic. They have proved their solutions to be promising for the client's success and are noticed by the audience in the minimum days.
---
Top clients: Lux Lighting Systems, Vizbook
Employees: 10-49
Hourly Rates: $50-$99
Min. Project amount: $10,000+
Country: New York

Net Solutions
Award Winning Web + Mobile App Development Agency
★ 4.8 (0 Reviews)
Net Solutions is one of the award-winning web and iOS app development agencies providing top solutions with their expertise in the app development market. The clients for the company include top leaders like Microsoft and Porsche approaching the company due to their unique and creative approach towards problems. Net Solutions methodologies are agile in the process, demonstrating the expertise of their developers and diverse teams.
---
Top clients: Microsoft, Xerox, IMG, Yahoo, Harvard Business Review
Employees: 250 - 999
Hourly Rates: $25-$49
Min. Project amount: $10,000+
Country: India

Valere Labs
The right technology team changes everything
★ 4.6 (0 Reviews)
Valere Labs , one of the top-rated iOS app development agencies. It has built and delivered over 300 successful apps proving their success rate. Their clients approach them worldwide, and they also have a portfolio with Fortune 500 companies. Valere Labs develop both for individual entrepreneurs and B2B clients in diverse sectors like healthcare, finance, and more. Its experts always explore unique and error-free solutions to the client's problems and requirements.
---
Top clients: Elete Basketball, Food ID, Fly Virga
Employees: 50-249
Hourly Rates: $50-$99
Min. Project amount: $10,000+
Country: USA

Brainvire Infotech Inc
Developed App of the Year with 50 MM+ Downloads
★ 4.7 (0 Reviews)
Founded in 2000, Brainvire Infotech Inc has developed app of the year crossing 50 million downloads on the app store markets. The company is a leader in transforming business ideas into a product and has fueled companies from the list of 500 fortune, including Microsoft Gold partner and AWS partner. Brainvire Infotech has great expertise in modern technologies like Machine learning, cloud computing, and blockchain.
---
Top clients: Southwest Airlines, Fox Sports, Dr Reddy, Trophy – Fabcars
Employees: 250 - 999
Hourly Rates: $25-$49
Min. Project amount: $25,000+
Country: Plano, TX

Designli
Transformative By Design
★ 4.9 (0 Reviews)
Designli is a transformative company focusing on design with app development. The company is specialized in providing A1 solutions to clients all around the world. Experts bring effective solutions with a creative mind focusing on the best user experience and interface in the company. Designli integrates robust technologies to deliver a final and successful product maximizing the growth for their clients.
---
Top clients: ClubUp, LLC, Thingealogy, Arrow Food Couriers
Employees: 10–49
Hourly Rates: $100-$149
Min. Project amount: $5,000+
Country: USA
---
Frequently Asked Questions
By being listed on the AppFirmsReview platform, a company will get the maximum exposure and marketing benefits. It will further help in branding by updating the company profile along with appropriate client reviews. The better the company profile and reviews, the better will be the reach which in turn will help in having a better position in the organic search results.
Outsourcing a project and getting out of your environment can seem complicated, but it can be the best option for your project and we aim to help you do it under the best conditions.
The key will be to find the best app development companies for your project. Client testimonial, portfolio, year of experience, and client reviews. 
After screening candidates and approaching your shortlisted top app development companies in UAE, they will likely present you with their business proposals with more accurate cost estimation and schedule of work. Few mobile app development companies might present basic prototypes and even help you by suggesting development on your requirements to make sure your goals are fully reached.
All the mobile app development companies right from Native app development (iOS, Android) and hybrid app development, latest technologies, wearable app development, IoT app development, and other web app development services.