Top Mobile App Development Companies
Your search for top mobile app development companies ends at AppFirmsReview. The platform provides a well-curated and extensive list of top app development companies that holds experience in developing mobile applications for iOS, Android, cross-platform and for the latest technologies like AI, VR, IoT, Wearable, etc. We have curated a bunch of companies based on the best reviews, client lists, ratings, portfolios, etc, and presented them in the leading orders. Since there are several mobile app development and software development companies listed in diverse directories, it is quite a tough task to bring out the top 10, but AppFirmsReview is the prominent research and review platform that broadcast the list of top app development companies. Choosing the best from the leading mobile app developers listed can surely help to grow your business & AppFirmsReview is the best place to choose from.

Appinventiv
Firms that Deliver
★ 4.7 (11 Reviews)
Appinventiv established itself in 2014 with a mission to deliver global digital solutions in the app development domain. With a team of 1200+ nerds focusing on digital operations, the company has its presence in the US and Europe. Appinventiv, with its dedicated experts, delivered 3000+ mobile apps generating $1000+ million in revenues for their clients. It is one of the top rated companies in Noida region.
---
Top clients: Domino's, KPMG, JobGet, Pizza Hut, EY, United Nations
Employees: 250 - 899
Hourly Rates: $25-49$
Min. Project amount: $10,000+
Country: India

Mobulous
Reliable Technology Partner for Startups & Enterprises
★ 4.6 (0 Reviews)
Mobulous is one of the fastest-growing mobile and website app development companies serving business solutions across the globe. In just 7+ years, the company has worked with almost all types of business organizations ranging from small startups to large scale businesses. Mobulous believes in incorporating robust AI-based algorithms and has a highly skilled team of 80+ experts in diverse fields.
---
Top clients: Honak, Rypro, ORRA, Hyundai
Employees: 50 - 249
Hourly Rates: $15-$25
Min. Project amount: $10,000+
Country: India

QuyTech
Where Innovation Meets Reliability
★ 4.7 (9 Reviews)
Quytech is a highly reliable and responsible mobile app and game development company with more than ten years of experience in the domain. With the robust UI/UX designs and smooth integration of functionalities, they help startups to grow their audience and business. Quytech also provides services in AR/VR technologies and Blockchain development delivery a number of apps in the sector of travel, retail, and many more.
---
Top clients: Pernod Ricard, Marks and Spencer, Marks and Spencer
Employees: 50 - 249
Hourly Rates: $10-$25
Min. Project amount: $10,000+
Country: India

Radiansys Inc
Reliable Technology Partner for Startups & Enterprises
★ 4.7 (0 Reviews)
Radiansys Inc was established in 2007 with a vision to provide flexible mobile and full-stack development solutions. The company is specialized in Full stack node js, Python, React Native, Mean Stack, and many more frameworks. They handle worldwide product solutions from small to large companies with their skilled 50-249 employees. Radiansys Inc has contributed to dynamic industries like Banking, insurance, and more.
---
Top clients: Walmart, Meltwater, CBRE, GAP
Employees: 50 - 249
Hourly Rates: $10-$25
Min. Project amount: $10,000+
Country: India

Hyperlink Infosystem
App Development Company
★ 4.6 (12 Reviews)
Hyperlink Infosystem is one of the top android & iPhone app development companies certified under ISO 9001:2008. The Ahmedabad-based company was established in 2011, providing top-notched IT software solutions with their cost-effective and dynamic solutions. Most of their clients are based in the USA, UK, Japan, and many other parts of the world, and the company is focused on delivering quality content without compromising in the project time frames.
---
Top clients: Discovery, Viacom, Disney, Cartoon network
Employees: 250-999
Hourly Rates: $10-$25
Min. Project amount: Less than - $5000
Country: India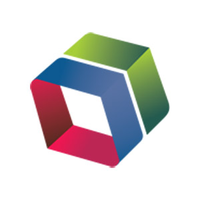 Colan Infotech
★ 0.0 (0 Reviews)
Colan Infotech is a notable IT firm, an expert in designing and developing impactful mobile apps, websites, and software for small and medium-sized enterprises. With out-of-the-box thinking, our 200+ developers have successfully delivered 400+ mobile apps and 600+ websites to the clients spanning North America, United Kingdom, Middle East, and Canada. We're passionate about working on mobile apps.
Employees: 251 to 1000
Hourly Rates: Up to $25
Min. Project amount: Less than - $5000
Country: Canada, India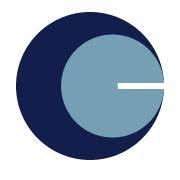 Charter Global Inc.
Leading Mobile App Development Company in USA & India
★ 4.6 (0 Reviews)
Charter Global, Inc. offers information technology services. The Company provides services including information technology assessment, mobile application development, cloud computing, e-commerce, data warehousing, data store construction, program development, and re-engineering solutions. Charter Global serves clients globally. Charter Global drives innovation in IT projects and business operations by defining strategy and providing consulting, digital solutions, custom development, and skilled resources.
Employees: 1000+
Hourly Rates: Up to $25
Min. Project amount: $5001 - $10000
Country: USA, Canada, India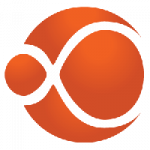 CMARIX TechnoLabs
Envision • Leverage • Infinite
★ 4.4 (10 Reviews)
CMARIX is a leading technology outsourcing company with expertise in Website, Enterprise Software & Mobile Application Development. With a team of 120+ in-house experts, CMARIX is working with clients across 46 countries globally.
---
Top clients: Hiroto Yamamoto, Project Delivery Manager, Hirye E Pereira Empreendimentos Imobiliariosr, KK Global Exports
Employees: 51 to 250
Hourly Rates: Up to $25
Min. Project amount: Less than $5000
Country: USA, India, Germany

You are launched
Launching Startups that get Success Stories
★ 4.9 (0 Reviews)
You are launched concentrates on providing a digital platform to the startups so that they can share their success stories. The company provides robust app development solutions by testing digital business ideas and providing them with a full product development life cycle. You are Launched fully-fledged with digital experts upbringing solutions for the complex problems and upscale clients innovation.
---
Top clients: Food fuel, Ecorial, Yogi Birth
Employees: 10-49
Hourly Rates: $25-$49
Min. Project amount: $10,000+
Country: Ukraine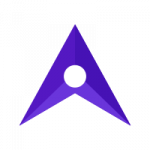 RipenApps Technologies
Ripening Idea into Apps
★ 4.9 (18 Reviews)
RipenApps is the leading mobile app development company which is headquartered in India and successfully running in other locating countries including USA, UAE, Germany. Having huge Industry experience in app development field, we work with the team of talented & experienced employees who are masters at their field.
---
Top clients: DELL Inc, Hungama Digital Media Entertainment, EP & T global (Environment | Property | Tech), eGurukul (Dr. Bhatia Medical Coaching Institute), In The Room, XOC Mongolia, Egghead, Coffee Karma, Hanchens, Urbankaksha, Hamro
Employees: 51 to 250
Hourly Rates: Up to $25
Min. Project amount: $10000+
Country: USA, India, Australia, UAE, UK
---
Frequently Asked Questions
As the term suggests, native mobile application development means the codes are written, operated, and deployed on a specific operating system. For instance, native Android app development is pure on Android coding, and so is iOS for Apple devices. Hybrid applications run on both platforms. Hence, in other words, a single code would work on both the platforms and devices.
The price or cost by mobile app development companies solely depends on the platform it is developed for, the complexity, the technologies to be integrated, the app developers' location, and the features and functionalities to be added to the mobile application. For a basic mobile app with just a couple of app screens, the cost of development will range from USD 10000 to 25000, an app's cost also changes from company to company. The app development firms can only provide a final figure once all the requirements are understood in detail.
There is a huge list of best app development companies in the world which we have put together here to make the hiring process easier for you. You can contact any of them and ask their expert business and technology consultants to discuss your business objectives. Once they listen to your ideas and concerns, they would get you a feasibility report and SOP. Based on those and other essential factors, app development can be kick-started.