Top 10+ Wearable App Development Companies
Wearable app development is becoming famous, and top wearable app development companies are already targeting their clients in providing a classic wearable experience. Smartwatches and fitness bands are becoming widely famous in the health and fitness domain, where users are more than active in recording their fitness activities. Wearable app development opens new opportunities and features for wearable devices, and entrepreneurs are searching for the top wearable app development companies. AppFirmsReview is ready with their top wearable app development agency list backed by their extensive and verified research to provide entrepreneurs an all-in-one platform to pick their best wearable app development company.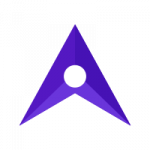 RipenApps Technologies
Ripening Idea into Apps
★ 4.9 (18 Reviews)
RipenApps is the leading mobile app development company which is headquartered in India and successfully running in other locating countries including USA, UAE, Germany. Having huge Industry experience in app development field, we work with the team of talented & experienced employees who are masters at their field.
---
Top clients: DELL Inc, Hungama Digital Media Entertainment, EP & T global (Environment | Property | Tech), eGurukul (Dr. Bhatia Medical Coaching Institute), In The Room, XOC Mongolia, Egghead, Coffee Karma, Hanchens, Urbankaksha, Hamro
Employees: 51 to 250
Hourly Rates: Up to $25
Min. Project amount: $10000+
Country: USA, India, Australia, UAE, UK

Intellectsoft
Digital Transformation Consultancy and Engineering
★ 4.9 (0 Reviews)
Informing about one of the leading mobile & web app development solution provider. Intellectsoft is a digital transformation agency that develops and delivers cutting edge digital solutions for multi-level business with the mission to help enterprises accelerate adoption of new technologies, untangle complex issues that always emerge during digital evolution. Organization come up with talented and skilled app developers, UI UX designers, business consultants and others.
---
Top clients: Mitsubishi, Fleet Nurse, Harley-Davidson, Jaguar Land Rover, Eurostar, E&Y, Universal Pictures, Pocket Dentist
Employees: 50-249
Hourly Rates: $25-$49/
Min. Project amount: $50,000+
Country: USA

Hyperlink Infosystem
App Development Company
★ 4.6 (12 Reviews)
Hyperlink Infosystem is one of the top android & iPhone app development companies certified under ISO 9001:2008. The Ahmedabad-based company was established in 2011, providing top-notched IT software solutions with their cost-effective and dynamic solutions. Most of their clients are based in the USA, UK, Japan, and many other parts of the world, and the company is focused on delivering quality content without compromising in the project time frames.
---
Top clients: Discovery, Viacom, Disney, Cartoon network
Employees: 250-999
Hourly Rates: $10-$25
Min. Project amount: Less than - $5000
Country: India

Techahead
Secure, Scalable, Human-centric Experiences
★ 4.8 (0 Reviews)
Techahead has been contributing to the android app development market since 2009. Brands like American Express, Audi, and Disney have chosen the company to solve their digital problems. Techahead has a structured process of discovery, design, development, and testing. In the 12+ years, the company has delivered successful 2000+ apps for their clients all around the world, providing futuristic technology.
---
Top clients: AXA, Allianz, American Express, Disney, AUDI
Employees: 50 - 249
Hourly Rates: $10-$25
Min. Project amount: $25,000+
Country: USA

OpenXcell
A Leading Mobile App Development Company
★ 4.8 (0 Reviews)
Full-stack development company with 230 experts on board who build complex digital products for clients worldwide looking to outsource software development to professionals. OpenXcell key expertise is the delivery of high-quality and performant web applications, as well as mobile apps accessible on Android and iOS devices. Based on the needs of clients, they can support in end-to-end product development or seamlessly extend in-house teams of engineers.
---
Top clients: Motorola, Unilever, Google India, University of Florida, Dupont, Blizzard Entertainment, Ubisoft
Employees: 250-999
Hourly Rates: $25-$49/
Min. Project amount: $10,000+
Country: India

Fueled
THERE'S AN APP, THEN THERE'S A FUELED APP
★ 4.8 (0 Reviews)
Fueled is a top mobile & web app development company. Company carries a team of top app developers, designers and strategists passionately pursuing the bleeding, hairsplitting, cutting edge of mobile applications for start-ups and enterprise clients that get featured in app stores. At Fueled, team don't just build apps, but create experience. Company develops multi-level software solutions that consists iOS app development solutions, Android app development solutions, Web app development solutions, IoT, Wearables & latest technologies app & web development solutions.
---
Top clients: MGM Resorts International, 9Gag, Harvard, Rite Aid, Verizon, Crunchbase, Afterlight, QuizUp, Summit Series, Barneys, Happify, Sunnycomb, Matador
Employees: 50-249
Hourly Rates: $150-$199
Min. Project amount: $75,000+
Country: New York

Crest Coder
A Digital Agency with Creative Minds
★ 4.7 (11 Reviews)
Crest Coder is a creative and innovative app development company. Established in 2017, it has focused on mobile and web app development with a customer-centric approach. For the company, their culture and people associated in any way are the major value providers. Crest coder is adaptable to the changing technologies and presents their expertise in from oldest to most latest technology providing a high level of customer satisfaction.
---
Top clients: Foil Republic, Festo AG, InfoCasas
Employees: 10-49
Hourly Rates: $10-$25
Min. Project amount: $5000+
Country: India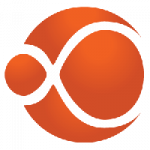 CMARIX TechnoLabs
Envision • Leverage • Infinite
★ 4.4 (10 Reviews)
CMARIX is a leading technology outsourcing company with expertise in Website, Enterprise Software & Mobile Application Development. With a team of 120+ in-house experts, CMARIX is working with clients across 46 countries globally.
---
Top clients: Hiroto Yamamoto, Project Delivery Manager, Hirye E Pereira Empreendimentos Imobiliariosr, KK Global Exports
Employees: 51 to 250
Hourly Rates: Up to $25
Min. Project amount: Less than $5000
Country: USA, India, Germany

Cleveroad
Web and Mobile apps, Machine Learning, IoT
★ 4.6 (0 Reviews)
Cleveroad is a software development company that creates complex business-driven solutions, with a focus on innovation and transparency of actions and guaranteed product delivery. The focus area of development & delivery are the Native mobile and web development; Microservices and Cloud. Since, the inception, company has delivering across various industries domains and developing robust solutions across the globe.
---
Top clients: Virgin Atlantic, Blockbuster, Octopus, DPD, HSBC, BET3000, MoneyWiz, Fuji HI, Cartogram, PrankDial
Employees: 250-999
Hourly Rates: $25-$49/
Min. Project amount: $50,000+
Country: Tallinn, Estonia
---
Frequently Asked Questions
Wearables are digital devices that users wear as accessories. These devices usually connect to a smartphone to exchange data between the network and the device. Wearable apps are those that receive data from such wearable devices. These devices are very helpful in our daily lives and make our life easy.
Check the prestigious company lists at a prominent platform like AppFirmsReview and start conducting the research.
Check their portfolio
Client lists
Team size and hiring model.
As wearables are the smart devices that carry digital data and operate digitally, there are several challenges that app developers face while developing apps for wearables. Such challenges are:
The constant demand for wearable apps
Fragmentation
Tethered devices
App Updations
Privacy and Data Security
User interface
Battery life
Speed
Choosing the right app development company takes an extensive process where all the processes can be performed extensively.
Such approaches are:
Choose the Mobile App Development Companies Based on Customers' Reviews and Feedback
Security of the App Idea
Effective Delivery Management
App Designing Standards
Trusted QA and Testing Measures