Top 10+ Virtual Reality App Development Companies
Virtual reality is gaining pace in the industry because it enables 3d content across the platforms giving the users an option to visualize with real experience. The buzz for virtual reality is attracting the minds of entrepreneurs who are searching for top virtual reality app development companies. AppFirmsReview brings you the best virtual reality app development companies list to refine your search results and take advantage of top experts in virtual app development. The list passes through our disciplined research and verified reviews before we handover it over to you. Scroll through our list and choose your next top virtual app development agency partnering in your idea transformation.

Techahead
Secure, Scalable, Human-centric Experiences
★ 4.8 (0 Reviews)
Techahead has been contributing to the android app development market since 2009. Brands like American Express, Audi, and Disney have chosen the company to solve their digital problems. Techahead has a structured process of discovery, design, development, and testing. In the 12+ years, the company has delivered successful 2000+ apps for their clients all around the world, providing futuristic technology.
---
Top clients: AXA, Allianz, American Express, Disney, AUDI
Employees: 50 - 249
Hourly Rates: $10-$25
Min. Project amount: $25,000+
Country: USA

Appinventiv
Firms that Deliver
★ 4.7 (11 Reviews)
Appinventiv established itself in 2014 with a mission to deliver global digital solutions in the app development domain. With a team of 1200+ nerds focusing on digital operations, the company has its presence in the US and Europe. Appinventiv, with its dedicated experts, delivered 3000+ mobile apps generating $1000+ million in revenues for their clients. It is one of the top rated companies in Noida region.
---
Top clients: Domino's, KPMG, JobGet, Pizza Hut, EY, United Nations
Employees: 250 - 899
Hourly Rates: $25-49$
Min. Project amount: $10,000+
Country: India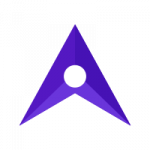 RipenApps Technologies
Ripening Idea into Apps
★ 4.9 (18 Reviews)
RipenApps is the leading mobile app development company which is headquartered in India and successfully running in other locating countries including USA, UAE, Germany. Having huge Industry experience in app development field, we work with the team of talented & experienced employees who are masters at their field.
---
Top clients: DELL Inc, Hungama Digital Media Entertainment, EP & T global (Environment | Property | Tech), eGurukul (Dr. Bhatia Medical Coaching Institute), In The Room, XOC Mongolia, Egghead, Coffee Karma, Hanchens, Urbankaksha, Hamro
Employees: 51 to 250
Hourly Rates: Up to $25
Min. Project amount: $10000+
Country: USA, India, Australia, UAE, UK

Cleveroad
Web and Mobile apps, Machine Learning, IoT
★ 4.6 (0 Reviews)
Cleveroad is a software development company that creates complex business-driven solutions, with a focus on innovation and transparency of actions and guaranteed product delivery. The focus area of development & delivery are the Native mobile and web development; Microservices and Cloud. Since, the inception, company has delivering across various industries domains and developing robust solutions across the globe.
---
Top clients: Virgin Atlantic, Blockbuster, Octopus, DPD, HSBC, BET3000, MoneyWiz, Fuji HI, Cartogram, PrankDial
Employees: 250-999
Hourly Rates: $25-$49/
Min. Project amount: $50,000+
Country: Tallinn, Estonia

Clearbridge Mobile
Building Strong Mobile Relationships
★ 4.7 (0 Reviews)
Clearbridge Mobile is one of the top-growing mobile and website app development companies serving business solutions across the globe. Incepted in 2011 years, the company has worked with almost all types of business organizations ranging from small startups to large scale businesses. Clearbridge Mobile believes in incorporating robust AI-based algorithms and has a highly skilled team of experts in diverse fields I.e, iOS, Android, webs apps, latest technologies and many more.
---
Top clients: Disney, New England Sports Network (NESN), Groupe Media TFO, Crohn's and Colitis Canada, Bell, USA Today, Sotheby's
Employees: 50-249
Hourly Rates: $150-$199
Min. Project amount: $75,000+
Country: Canada

AlgoWorks
Go Mobile. Go Cloud. Go Digital.
★ 4.6 (0 Reviews)
Algoworks is a trusted global custom software development company offering services in the area of enterprise mobility solutions, enterprise content management solutions and Salesforce® CRM solutions. Company works on ethics and their relationship with clients, employees and communities are imbibed. These values act as a torchbearer in the agency, thereby guiding our business strategies and future growth. Company deliver trust and quality to their clients.
---
Top clients: Coca-Cola, ebay, Vodafone, JLL, Brightcove, Vice Media, Tata, SpiceJet, Southwestern, Bahwan Cybertek, Byton, Grey Orange, RateGain, Nearbuy
Employees: 50-249
Hourly Rates: $25-$49/
Min. Project amount: $10,000+
Country: Canada

OpenXcell
A Leading Mobile App Development Company
★ 4.8 (0 Reviews)
Full-stack development company with 230 experts on board who build complex digital products for clients worldwide looking to outsource software development to professionals. OpenXcell key expertise is the delivery of high-quality and performant web applications, as well as mobile apps accessible on Android and iOS devices. Based on the needs of clients, they can support in end-to-end product development or seamlessly extend in-house teams of engineers.
---
Top clients: Motorola, Unilever, Google India, University of Florida, Dupont, Blizzard Entertainment, Ubisoft
Employees: 250-999
Hourly Rates: $25-$49/
Min. Project amount: $10,000+
Country: India

Dev Technosys
HIGHEST NUMBERS OF REVIEWS ON CLUTCH
★ 4.4 (0 Reviews)
Dev Technosys was established in 2010, and since then, it has been delivering modern technology solutions to a number of business domains. The company's vast pool of skills comprises PHP, JavaScript, .Net, Open Source, and more. Dev Technosys is known for its unique ideas and solutions to meet professional requirements with timely deliveries and dynamic client imaginations to provide the best customer satisfaction.
---
Top clients: Whirlpool, Nike, Handy 
Employees: 50-249
Hourly Rates: $10-$49
Min. Project amount: $1,000
Country: India

Fueled
THERE'S AN APP, THEN THERE'S A FUELED APP
★ 4.8 (0 Reviews)
Fueled is a top mobile & web app development company. Company carries a team of top app developers, designers and strategists passionately pursuing the bleeding, hairsplitting, cutting edge of mobile applications for start-ups and enterprise clients that get featured in app stores. At Fueled, team don't just build apps, but create experience. Company develops multi-level software solutions that consists iOS app development solutions, Android app development solutions, Web app development solutions, IoT, Wearables & latest technologies app & web development solutions.
---
Top clients: MGM Resorts International, 9Gag, Harvard, Rite Aid, Verizon, Crunchbase, Afterlight, QuizUp, Summit Series, Barneys, Happify, Sunnycomb, Matador
Employees: 50-249
Hourly Rates: $150-$199
Min. Project amount: $75,000+
Country: New York
---
Frequently Asked Questions
Developing VR app costing depends on multiple integrations and implementation. In the U.S. and Canada, virtual reality app development typically costs between $40 to $240 an hour, depending on your developer and the complexity of the app.
The App development timeline depends on the complexity of app and feature integrations. VR development and programming could take 1-8 weeks or more depending on the size of the virtual environment, the number of digital assets, and the number of interactions.
The VR game development cost usually depends on genre, gameplay, and category. A simple game for a VR park with a single navigation mechanic, like race, jumping arcade, and others, usually cost in the range of approx. $5,000 to $15,000.
There are major industries that get benefitted from VR:
Education
Healthcare professionals
Remote workers
Retail workers