Topmost 30+ Mobile App Development Companies in United Kingdom
In UK, opting for the top mobile & web app development company is a quite challenging task as there is the hub of IT companies. But with the help of a top IT company's review & research platform, businesses can enlist the right mobile app developers in the UK. AppFirmsReview is the place with sheer information about the companies which develop innovative digital solutions for every kind of business need. At AppFirmsReview, we have curated the top mobile app development companies from the UK and listed them all with the required details to get a better understanding before selecting the top mobile app development company in UK.

Sonin App Development
Build the right thing. Deliver the right results.
★ 4.9 (0 Reviews)
Sonin is an android mobile app development agency focusing on delivering the right thing that produces the right results. The company was established in 2008, and since then, it has been providing flexible solutions and creating robust digital products. Sony's mobile-friendly solutions create a strong impact on the mobile market, making them one of the top android companies around the world.
---
Top clients: FatFace, Morrisons & Schwartz, esure, The British Museum
Employees: 50 - 249
Hourly Rates: $50-$149
Min. Project amount: $50,000+
Country: United Kingdom

Adamo Software
Top Software Development Company in Vietnam
★ 4.9 (0 Reviews)
Adamo Software is a leading android app development company in Vietnam founded in 2016. The company has developed successfully delivered over 60 projects in diverse sectors, and the company handles projects from diverse places in America, Canada, Australia, Europe, and Singapore. It has built a dedicated development operation for all its clients with its highly skilled team and talented designers ready to increase customer engagement.
---
Top clients: Adventium Technology Group PTY LTD in Australia, Verita Healthcare Group Ltd in Singapore
Employees: 50-99
Hourly Rates: $25-$49
Min. Project amount: $10,000+
Country: Poland

Appinventiv
Firms that Deliver
★ 4.7 (11 Reviews)
Appinventiv established itself in 2014 with a mission to deliver global digital solutions in the app development domain. With a team of 1200+ nerds focusing on digital operations, the company has its presence in the US and Europe. Appinventiv, with its dedicated experts, delivered 3000+ mobile apps generating $1000+ million in revenues for their clients. It is one of the top rated companies in Noida region.
---
Top clients: Domino's, KPMG, JobGet, Pizza Hut, EY, United Nations
Employees: 250 - 899
Hourly Rates: $25-49$
Min. Project amount: $10,000+
Country: India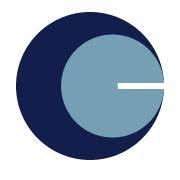 Charter Global Inc.
Leading Mobile App Development Company in USA & India
★ 4.6 (0 Reviews)
Charter Global, Inc. offers information technology services. The Company provides services including information technology assessment, mobile application development, cloud computing, e-commerce, data warehousing, data store construction, program development, and re-engineering solutions. Charter Global serves clients globally. Charter Global drives innovation in IT projects and business operations by defining strategy and providing consulting, digital solutions, custom development, and skilled resources.
Employees: 1000+
Hourly Rates: Up to $25
Min. Project amount: $5001 - $10000
Country: USA, Canada, India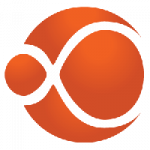 CMARIX TechnoLabs
Envision • Leverage • Infinite
★ 4.4 (10 Reviews)
CMARIX is a leading technology outsourcing company with expertise in Website, Enterprise Software & Mobile Application Development. With a team of 120+ in-house experts, CMARIX is working with clients across 46 countries globally.
---
Top clients: Hiroto Yamamoto, Project Delivery Manager, Hirye E Pereira Empreendimentos Imobiliariosr, KK Global Exports
Employees: 51 to 250
Hourly Rates: Up to $25
Min. Project amount: Less than $5000
Country: USA, India, Germany

Crest Coder
A Digital Agency with Creative Minds
★ 4.7 (11 Reviews)
Crest Coder is a creative and innovative app development company. Established in 2017, it has focused on mobile and web app development with a customer-centric approach. For the company, their culture and people associated in any way are the major value providers. Crest coder is adaptable to the changing technologies and presents their expertise in from oldest to most latest technology providing a high level of customer satisfaction.
---
Top clients: Foil Republic, Festo AG, InfoCasas
Employees: 10-49
Hourly Rates: $10-$25
Min. Project amount: $5000+
Country: India

Dev Technosys
HIGHEST NUMBERS OF REVIEWS ON CLUTCH
★ 4.4 (0 Reviews)
Dev Technosys was established in 2010, and since then, it has been delivering modern technology solutions to a number of business domains. The company's vast pool of skills comprises PHP, JavaScript, .Net, Open Source, and more. Dev Technosys is known for its unique ideas and solutions to meet professional requirements with timely deliveries and dynamic client imaginations to provide the best customer satisfaction.
---
Top clients: Whirlpool, Nike, Handy 
Employees: 50-249
Hourly Rates: $10-$49
Min. Project amount: $1,000
Country: India

FreshWorks Studio
We Create Experiences, Not Just Apps
★ 4.6 (0 Reviews)
FreshWorks Studio is an award-winning Android app development agency with multiple offices in Canada. The company is experienced in working with 500 fortune companies producing quality products on their results. FreshWorks Studio's mission is to solve problems with a unique and creative approach producing remarkable digital experience and growth. The company has been delivering its products to enterprises, startups, health, government, and other sectors.
---
Top clients: Intelage, IBM, CGI, PwC, Quartech
Employees: 50-249
Hourly Rates: $100-$149
Min. Project amount: $100,000+
Country: Canada

Hyperlink Infosystem
App Development Company
★ 4.6 (12 Reviews)
Hyperlink Infosystem is one of the top android & iPhone app development companies certified under ISO 9001:2008. The Ahmedabad-based company was established in 2011, providing top-notched IT software solutions with their cost-effective and dynamic solutions. Most of their clients are based in the USA, UK, Japan, and many other parts of the world, and the company is focused on delivering quality content without compromising in the project time frames.
---
Top clients: Discovery, Viacom, Disney, Cartoon network
Employees: 250-999
Hourly Rates: $10-$25
Min. Project amount: Less than - $5000
Country: India

Mobulous
Reliable Technology Partner for Startups & Enterprises
★ 4.6 (0 Reviews)
Mobulous is one of the fastest-growing mobile and website app development companies serving business solutions across the globe. In just 7+ years, the company has worked with almost all types of business organizations ranging from small startups to large scale businesses. Mobulous believes in incorporating robust AI-based algorithms and has a highly skilled team of 80+ experts in diverse fields.
---
Top clients: Honak, Rypro, ORRA, Hyundai
Employees: 50 - 249
Hourly Rates: $15-$25
Min. Project amount: $10,000+
Country: India
---
Frequently Asked Questions
The UK has some of the best app developers in the world, and thus costs can be close to the global average. According to this app development price calculator, a single platform app could cost £ 38,000, while a two-platform app can reach £42,000.
Hiring a mobile app development company in UK carries a lot of research and formation. AppFirmsReview performs extensive research on creating the list of top app development firms in UK.
Expert app development companies can easily understand your requirements and develop the app after doing thorough market research related to your app. The NDA agreement will ensure that the copyright of the idea of the mobile app will always remain with you and any professional app development service provider in UK will abide by that.
AppFirmsReview is an extensive platform that represents the well-curated list of top mobile app development companies in UK. By unfolding the list, one can get the name of the best app development company in UK and can get the services for their business need.