Topmost 30+ Mobile App Development Companies in United Kingdom
In UK, opting for the top mobile & web app development company is a quite challenging task as there is the hub of IT companies. But with the help of a top IT company's review & research platform, businesses can enlist the right mobile app developers in the UK. AppFirmsReview is the place with sheer information about the companies which develop innovative digital solutions for every kind of business need. At AppFirmsReview, we have curated the top mobile app development companies from the UK and listed them all with the required details to get a better understanding before selecting the top mobile app development company in UK.

Cleveroad
Web and Mobile apps, Machine Learning, IoT
★ 4.6 (0 Reviews)
Cleveroad is a software development company that creates complex business-driven solutions, with a focus on innovation and transparency of actions and guaranteed product delivery. The focus area of development & delivery are the Native mobile and web development; Microservices and Cloud. Since, the inception, company has delivering across various industries domains and developing robust solutions across the globe.
---
Top clients: Virgin Atlantic, Blockbuster, Octopus, DPD, HSBC, BET3000, MoneyWiz, Fuji HI, Cartogram, PrankDial
Employees: 250-999
Hourly Rates: $25-$49/
Min. Project amount: $50,000+
Country: Tallinn, Estonia

Nomtek
Innovation-driven software house (MOBILE, AR & XR)
★ 4.9 (0 Reviews)
Nomtek has been delivering successful digital products since 2009, with a vision to establish a solution for startups and established companies. Further, the company is also driven by the move to deliver more customers and investors to their clients with the provided solution. Nomteck is flexible and creative with its unique approach to problems, and its team of experts continuously explores the new technologies established in the market.
---
Top clients: PONS, Ricardo.ch, Gebraucht.de, Switch & Co
Employees: 50 - 249
Hourly Rates: $50-$99
Min. Project amount: $50,000+
Country: Poland

AlgoWorks
Go Mobile. Go Cloud. Go Digital.
★ 4.6 (0 Reviews)
Algoworks is a trusted global custom software development company offering services in the area of enterprise mobility solutions, enterprise content management solutions and Salesforce® CRM solutions. Company works on ethics and their relationship with clients, employees and communities are imbibed. These values act as a torchbearer in the agency, thereby guiding our business strategies and future growth. Company deliver trust and quality to their clients.
---
Top clients: Coca-Cola, ebay, Vodafone, JLL, Brightcove, Vice Media, Tata, SpiceJet, Southwestern, Bahwan Cybertek, Byton, Grey Orange, RateGain, Nearbuy
Employees: 50-249
Hourly Rates: $25-$49/
Min. Project amount: $10,000+
Country: Canada

Techugo
Think Innovation, Think Us!
★ 4.6 (0 Reviews)
We think big, design smart and develop fast. We create bespoke mobile solutions by evaluating the business aspect of each mobile endeavour and maximizing its potential through Discovery and Digital Innovation. Our extensive forte gained in Android and iOS platform development has made us a reliable partner for both
---
Top clients: Trailblazer, BMF, Dhanuka, Airtel, Browzly
Employees: 50-249
Hourly Rates: $25-$49/
Min. Project amount: $10,000+
Country: India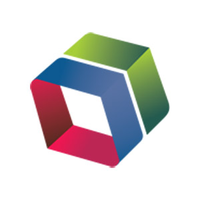 Colan Infotech
★ 0.0 (0 Reviews)
Colan Infotech is a notable IT firm, an expert in designing and developing impactful mobile apps, websites, and software for small and medium-sized enterprises. With out-of-the-box thinking, our 200+ developers have successfully delivered 400+ mobile apps and 600+ websites to the clients spanning North America, United Kingdom, Middle East, and Canada. We're passionate about working on mobile apps.
Employees: 251 to 1000
Hourly Rates: Up to $25
Min. Project amount: Less than - $5000
Country: Canada, India

Wolfpack Digital
Powerful web and mobile apps. Start-to-End
★ 4.8 (0 Reviews)
Wolfpack Digital is an awarded organization in Europe and believes in providing growth to the client. The company has a number of android applications with 50,000 user ratings with 4.6 average stars. TechCrunch awarded the company as one of the best app designing companies. Wolfpack believes in providing high-quality integrated systems with stunning visuals and speed delivery of overall quality packages to their clients all around the world.
---
Top clients: Musgrave, The Bosco, GoodBox, Banca Transilvania
Employees: 50 - 249
Hourly Rates: $50-$99
Min. Project amount: $15,000+
Country: Romania

Valere Labs
The right technology team changes everything
★ 4.6 (0 Reviews)
Valere Labs , one of the top-rated iOS app development agencies. It has built and delivered over 300 successful apps proving their success rate. Their clients approach them worldwide, and they also have a portfolio with Fortune 500 companies. Valere Labs develop both for individual entrepreneurs and B2B clients in diverse sectors like healthcare, finance, and more. Its experts always explore unique and error-free solutions to the client's problems and requirements.
---
Top clients: Elete Basketball, Food ID, Fly Virga
Employees: 50-249
Hourly Rates: $50-$99
Min. Project amount: $10,000+
Country: USA

Uptech
Apps for bold ideas Mobile & Web Development
★ 4.9 (0 Reviews)
Uptech is known for delivering bold ideas in the iOS app development market. The company follows a one-stop product development studio where clients get every digital solution they desire for their success. Since 2016, the company has gathered much experience in the app development market, making them experts in working with every sector. From small startups to business tycoons, the company fits its ideas with unique approaches.
---
Top clients: Nilever(DSC), Drone Base, Aspiration, Yaza, Ripkord.tv
Employees: 50-249
Hourly Rates: $50-$99
Min. Project amount: $25,000+
Country: Ukraine

Techahead
Secure, Scalable, Human-centric Experiences
★ 4.8 (0 Reviews)
Techahead has been contributing to the android app development market since 2009. Brands like American Express, Audi, and Disney have chosen the company to solve their digital problems. Techahead has a structured process of discovery, design, development, and testing. In the 12+ years, the company has delivered successful 2000+ apps for their clients all around the world, providing futuristic technology.
---
Top clients: AXA, Allianz, American Express, Disney, AUDI
Employees: 50 - 249
Hourly Rates: $10-$25
Min. Project amount: $25,000+
Country: USA

Stfalcon 
AWARD-WINNING MOBILE / WEB DEVELOPMENT COMPANY
★ 4.9 (0 Reviews)
Stfalcon in Ukraine was established in 2009, and the company has had several awards since then, proving its continuous growth in the android app development sector. The company has strong expertise in Fintech, blockchain, crypto, transportation, logistics, automation, and the medical field. Stafalcon is known for delivering their service to one of the largest german bus tickets operators with their dedicated team of highly skilled professionals.
---
Top clients: MeinFernbus (now Flixbus), Credit Agricole, Angel Trains
Employees: 50 - 249
Hourly Rates: $25-$49
Min. Project amount: $10,000+
Country: Ukraine
---
Frequently Asked Questions
The UK has some of the best app developers in the world, and thus costs can be close to the global average. According to this app development price calculator, a single platform app could cost £ 38,000, while a two-platform app can reach £42,000.
Hiring a mobile app development company in UK carries a lot of research and formation. AppFirmsReview performs extensive research on creating the list of top app development firms in UK.
Expert app development companies can easily understand your requirements and develop the app after doing thorough market research related to your app. The NDA agreement will ensure that the copyright of the idea of the mobile app will always remain with you and any professional app development service provider in UK will abide by that.
AppFirmsReview is an extensive platform that represents the well-curated list of top mobile app development companies in UK. By unfolding the list, one can get the name of the best app development company in UK and can get the services for their business need.