Top 10+ Augmented Reality App Development Companies
Augmented Reality (AR) is a trending industry with continuous innovations to provide a realistic virtual experience to users. Since technology is innovating highly in the healthcare, education, retail, and gaming sector, entrepreneurs are filled with new ideas to produce products enabled with AR. If you are looking for top augmented reality companies, AppsFirmsReview is ready to provide you with a well-researched and versatile top augmented reality agencies list. With the list, you can directly come in contact with the top augmented reality developers who are willing to convert your idea into a digital product rich in real-life settings. The list contains reviewed companies with important information required to kickstart your project deal.

SteelKiwi
Software development services with a high standard
★ 4.8 (0 Reviews)
Get acquainted with one of the innovative solution providing IT Company. SteelKiwi is one of the fastest-growing full-cycle software development company that provides innovative software solutions and aid businesses with their technical and digital solution needs. Agency have expertise in different industries domain, and majorly targets Healthcare sectors. We serve clinics, private practices, and pharmacy. Company carries expertise in latest technologies and other innovatory fields.
---
Top clients: JobMatch, Khabar, Nova Vita, Possio, Snaapy
Employees: 50-249
Hourly Rates: $25-$49/
Min. Project amount: $50,000+
Country:
Belmont, CA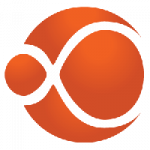 CMARIX TechnoLabs
Envision • Leverage • Infinite
★ 4.4 (10 Reviews)
CMARIX is a leading technology outsourcing company with expertise in Website, Enterprise Software & Mobile Application Development. With a team of 120+ in-house experts, CMARIX is working with clients across 46 countries globally.
---
Top clients: Hiroto Yamamoto, Project Delivery Manager, Hirye E Pereira Empreendimentos Imobiliariosr, KK Global Exports
Employees: 51 to 250
Hourly Rates: Up to $25
Min. Project amount: Less than $5000
Country: USA, India, Germany

Utility
AWARD-WINNING MOBILE DESIGN & DEVELOPMENT AGENCY
★ 4.7 (0 Reviews)
Presenting one more trusted software development service provider. Utility is one of the top digital solution providers that is specializes in crafting custom mobile applications and web software with innovative partners, from startup ventures to Fortune hundreds of brands. Founded by digital leaders from companies like Major League Baseball and McCann Erickson, company runs with the team of experts. Specialized in iOS, Android and other latest technologies, company serves across all industries domains.
---
Top clients: Airbnb, Samsung, Verizon, DirecTV, Target, UrLife, SirenMD, dearduck, UrLife, SirenMD, dearduck
Employees: 50-249
Hourly Rates: $150-$199
Min. Project amount: $50,000+
Country: New York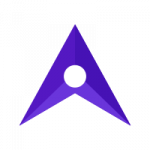 RipenApps Technologies
Ripening Idea into Apps
★ 4.9 (18 Reviews)
RipenApps is the leading mobile app development company which is headquartered in India and successfully running in other locating countries including USA, UAE, Germany. Having huge Industry experience in app development field, we work with the team of talented & experienced employees who are masters at their field.
---
Top clients: DELL Inc, Hungama Digital Media Entertainment, EP & T global (Environment | Property | Tech), eGurukul (Dr. Bhatia Medical Coaching Institute), In The Room, XOC Mongolia, Egghead, Coffee Karma, Hanchens, Urbankaksha, Hamro
Employees: 51 to 250
Hourly Rates: Up to $25
Min. Project amount: $10000+
Country: USA, India, Australia, UAE, UK

Clearbridge Mobile
Building Strong Mobile Relationships
★ 4.7 (0 Reviews)
Clearbridge Mobile is one of the top-growing mobile and website app development companies serving business solutions across the globe. Incepted in 2011 years, the company has worked with almost all types of business organizations ranging from small startups to large scale businesses. Clearbridge Mobile believes in incorporating robust AI-based algorithms and has a highly skilled team of experts in diverse fields I.e, iOS, Android, webs apps, latest technologies and many more.
---
Top clients: Disney, New England Sports Network (NESN), Groupe Media TFO, Crohn's and Colitis Canada, Bell, USA Today, Sotheby's
Employees: 50-249
Hourly Rates: $150-$199
Min. Project amount: $75,000+
Country: Canada

Hyperlink Infosystem
App Development Company
★ 4.6 (12 Reviews)
Hyperlink Infosystem is one of the top android & iPhone app development companies certified under ISO 9001:2008. The Ahmedabad-based company was established in 2011, providing top-notched IT software solutions with their cost-effective and dynamic solutions. Most of their clients are based in the USA, UK, Japan, and many other parts of the world, and the company is focused on delivering quality content without compromising in the project time frames.
---
Top clients: Discovery, Viacom, Disney, Cartoon network
Employees: 250-999
Hourly Rates: $10-$25
Min. Project amount: Less than - $5000
Country: India

Netguru
Building digital solutions for world changers
★ 4.6 (0 Reviews)
Netguru believes in building digital products that boost client engagement. The company was founded in 2008, with a focus on providing unique solutions filled with creativity and reducing the unnecessary steps in a process. Netguru has worked with a number of clients categorizing music, language learning, bike renting, and banking. The company packs a wide range of solutions for every type of business, promoting revolutionary digital products.
---
Top clients: Volkswagen, OLX, Keller Williams
Employees: 250 - 999
Hourly Rates: $50-$99
Min. Project amount: $25,000+
Country: Poland

Cleveroad
Web and Mobile apps, Machine Learning, IoT
★ 4.6 (0 Reviews)
Cleveroad is a software development company that creates complex business-driven solutions, with a focus on innovation and transparency of actions and guaranteed product delivery. The focus area of development & delivery are the Native mobile and web development; Microservices and Cloud. Since, the inception, company has delivering across various industries domains and developing robust solutions across the globe.
---
Top clients: Virgin Atlantic, Blockbuster, Octopus, DPD, HSBC, BET3000, MoneyWiz, Fuji HI, Cartogram, PrankDial
Employees: 250-999
Hourly Rates: $25-$49/
Min. Project amount: $50,000+
Country: Tallinn, Estonia

Techugo
Think Innovation, Think Us!
★ 4.6 (0 Reviews)
We think big, design smart and develop fast. We create bespoke mobile solutions by evaluating the business aspect of each mobile endeavour and maximizing its potential through Discovery and Digital Innovation. Our extensive forte gained in Android and iOS platform development has made us a reliable partner for both
---
Top clients: Trailblazer, BMF, Dhanuka, Airtel, Browzly
Employees: 50-249
Hourly Rates: $25-$49/
Min. Project amount: $10,000+
Country: India

Intellectsoft
Digital Transformation Consultancy and Engineering
★ 4.9 (0 Reviews)
Informing about one of the leading mobile & web app development solution provider. Intellectsoft is a digital transformation agency that develops and delivers cutting edge digital solutions for multi-level business with the mission to help enterprises accelerate adoption of new technologies, untangle complex issues that always emerge during digital evolution. Organization come up with talented and skilled app developers, UI UX designers, business consultants and others.
---
Top clients: Mitsubishi, Fleet Nurse, Harley-Davidson, Jaguar Land Rover, Eurostar, E&Y, Universal Pictures, Pocket Dentist
Employees: 50-249
Hourly Rates: $25-$49/
Min. Project amount: $50,000+
Country: USA
---
Frequently Asked Questions
Augmented Reality app development carries an ample amount of technical knowledge and experience as this is a new & advanced technology. A company that comes up with vast experience and great expertise in AR & app development tools can create the best mobile AR apps. At, AppFirmsReview, we have curated the list of those companies that carry the best knowledge in the particular industry.
Augmented Reality app development costs & price of app development vary based n the different kinds of apps. If we talk a rough estimation, it ranges from $5,000–$10,000 for a simple demo app developed in 160 working hours to $300,000+ for a feature-rich, custom-built app that takes nine months and longer to develop. Different companies develop apps as per their diverse business model.
Creating an augmented reality application carries a complete extensive process where product requirement analysis, app designing, app development, and app launch & maintenance can be done.
The one who carries vast experience and great expertise in developing mobile apps with the inclusion of AR is the leader in AR technology and Augmented Reality app development.